If we were standing in front of each other face-to-face, I would be doing that annoying happy dance with you. Well…with you. In front of you. Either way. It's just that God has multiplied my excitement as I anticipate what he has in store for this space, and for us as his daughters.
But before we dive into what's ahead, I wanted to give a brief word of explanation about what's behind us here at Million Praying Women (MPW).
From Where We Came
First, we are a ministry under the banner of Million Mighty Men (MMM), founded by author and international speaker, Bill Perkins. He originally launched Million Praying Women in 2003 with a vision that women would come alongside the men in their lives through prayer.
Over these last ten years two women, Patsy Cadwell and Eva Gibson, faithfully wrote on this site, inspiring many to seek the Lord through prayer. And to them we say a heartfelt, "Thank you!" for laying the foundation.
Last year, these two precious ladies sensed God leading them to step down. So Bill began to pray for wisdom regarding the site. And through that time of prayer, the Lord led Bill to me. Proof of God's grace.
Bill asked if I would pray about possibly heading up a re-launch of MPW. And to be honest, I wasn't interested. I had other projects on my project list. But I agreed to pray. And as I did, God surprisingly pierced me deep for this ministry. Deep.
Long story…longer…I knew I wasn't supposed to go at it alone. I envisioned a group of women walking this journey with me. And God faithfully raised up a powerful team that exceeds all my expectations. Every day this week and next, you'll get to meet each of the ladies that God has led to be a part of MPW and hear how he has grown and directed and transformed her heart for prayer.
Where We're Going
So where are we going? Into the throne room. Literally. That's our prayer. That's our vision — that you and I would hold hands and walk together into the throne room of the Almighty God.
To those in Christ, he beckons, "Enter in." To those who walk by faith, he assures, "My promises are yours." To those who stand under the banner of his grace, he whispers, "Believe."
We're walking together into the presence of the Lord — humbly, boldly, faithfully, and powerfully.
We as a team are humbled by the vision that God is unfolding for MPW. We believe the Lord stands ready to deepen the worship of his children, which naturally includes a deepening of his daughter's intimate communication with him. Click here to read more about the site.
But the Lord sits enthroned forever;
he has established his throne for justice,
and he judges the world with righteousness;
he judges the peoples with uprightness.

The Lord is a stronghold for the oppressed,
a stronghold in times of trouble.
And those who know your name put their trust in you.
Psalm 9:7-10
The Practicalities
Just so you know what to expect on a practical level, Lord willing, we plan to have new posts on Mondays, Wednesdays, and Fridays. We also have a Facebook page and Twitter account that offers multiple daily inspirational quotes, prayer challenges, and more.
Also, don't forget to subscribe to our newsletter. The newsletter will arrive in your inbox on Sunday mornings and will contain a brief synopsis of and links to the prior week's posts, as well as exclusive news and offers available only to newsletter subscribers (i.e. 5-day weekly prayer focus, prayer room invitations, and more). Subscription is easy and free and you can unsubscribe at any time. Click here to sign up.
The GIVEAWAYS!
Now for the GIVEAWAYS! Because you can't launch a new website without giveaways. We will randomly choose 3 WINNERS — one for each of the three bundles. Entry deadline is Friday, February 7th. Winners will be announced on Monday, February 10th.
Drumroll, please.
Giveaway #1 :: The Personal Bundle

By Kristen Feola / Zondervan
The Ultimate Guide to the Daniel Fast is an inspiring resource for Christians who want to pursue a more intimate relationship with God through the 21-day commitment to prayer and fasting known as the Daniel Fast. Click here to find out more about the book. (Kristen is one of the MPW team members! I'm telling you. God has raised up some amazing women.)
Teal, leather-look copy of Jesus Calling
Designed exclusively for (in)courage, this beautiful 365-day devotional is written as if Jesus Himself were speaking directly to you words of hope, encouragement, comfort, and reassurance. Experience and enjoy refreshing peace in the presence of Jesus as you read and meditate on each daily devotional and relevant Scripture.
Walk by Faith Prayer Journal
Write out your prayers in the beautiful, Scripture-lined pages of this journal from DaySpring.
Walk by Faith Notecards
Send a prayer of encouragement to a friend with these notecards from DaySpring.
Giveaway #2 :: The Marriage Bundle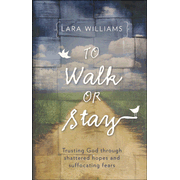 By Lara Williams / Christian Focus
Signed copy of my book To Walk or Stay in which I share our redemption, marriage story and give tender guidance to any woman walking the unexpected paths of betrayal.Abundance in Christ is available to everyone, regardless of any shattered hopes or suffocating fears.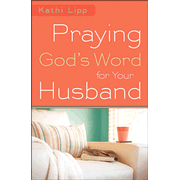 By Kathi Lipp / Revell
Copy of Kathy Lipp's book in which she asks, "Do you talk to God about your husband without really believing things will change for the better?" Weaving biblical wisdom with personal stories, Kathi Lipp shows how praying the Scriptures will transform your husband's relationship with God, friends, family, and you!
Music from Christa Wells
Christa's music evidences her heart for worship. She will absolutely lead you into God's presence.
Click here
to learn more about Christa.
Giveaway #3 :: The Parenting Bundle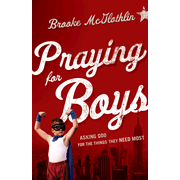 Asking God for the Things They Need Most
Signed copy of Brooke McGlothlin's newly released Praying for Boys plus an ecopy of the leader companion. And by the way, Brooke plays a vital role here at MPW. If you don't yet know her awesomeness, you will get to meet her tomorrow.
Teach Them Diligently Registration
In the City of Your Choice
Leslie Nunnery, yet another of our amazing team members, and her husband founded the Teach Them Diligently Conference. And excitedly MPW will host the prayer room this year at all four of their conference locations!
For this giveaway they have donated a FREE registration to one of their 2014 conferences, in the city of your choice. This conference is a time of worship and parenting inspiration for any and all parents, because all of us "homeschool" our children in some capacity.
Cheetah Standing Block Cross
This beautiful standing block cross brings words of truth from Psalm 100:5. Made to stand or hang on the wall, the cross measures approximately 5″ x 1 3/8″ x 6″.
How to Enter the Giveaways
All newsletter subscribers will be entered into the giveaway! If you have not yet subscribed, you can do that by clicking the image below.
You can also earn additional entries! Leave one comment for each action that you take to help spread the word of Million Praying Women's launch. Maximum of 5 extra entries per person. You receive one entry per comment.
Share this post on Facebook.
Share this post on Twitter.
Share this post on any other social media venue.
ADD our hashtag #MPW to your Facebook or Twitter profile pic. Just click here!
If you have a preference as to which GIVEAWAY bundle you prefer, please note it in your comment.
We as a team here at MPW look forward with anticipation. We believe that worship and prayer is the catalyst to revival. So let's press into our God — worshipping him, listening to him, believing him, and calling forth his promises into our lives and into the lives of those around us.
Today's Prayer

Lord God, you alone are worthy of honor. We praise you as the King of kings and Lord of lords. Use this ministry to draw more and more women into your presence. Stir up your daughters to deep places of worship in the dailiness of our lives, for your great glory and our blessed good. In the name of Jesus we pray. Amen.